Stout has developed a proprietary vision system combined with cutting edge software called Stout True Vision™.
Stout True Vision™ cameras capture high resolution color images, passing them through a convolutional neural network for analysis. Post processing algorithms produce unmatched precision for identification and automation implementations.
Stout True Vision™ Agriculture – Deep Learning Advantage
True plant identification
Deep learning-based neural network differentiates crops from weeds
Precision seed line tracking improves coverage by minimizing blade opening
Neural network trained with Deep Reinforcement Learning
Vision system does not need to be trained for specific fields
System detects actual plant centers, allowing for accurate blade control
Adapts automatically to ambient lighting conditions, soil type, and plant maturity
Not dependent on plant size or spacing, allowing use on transplants or direct seed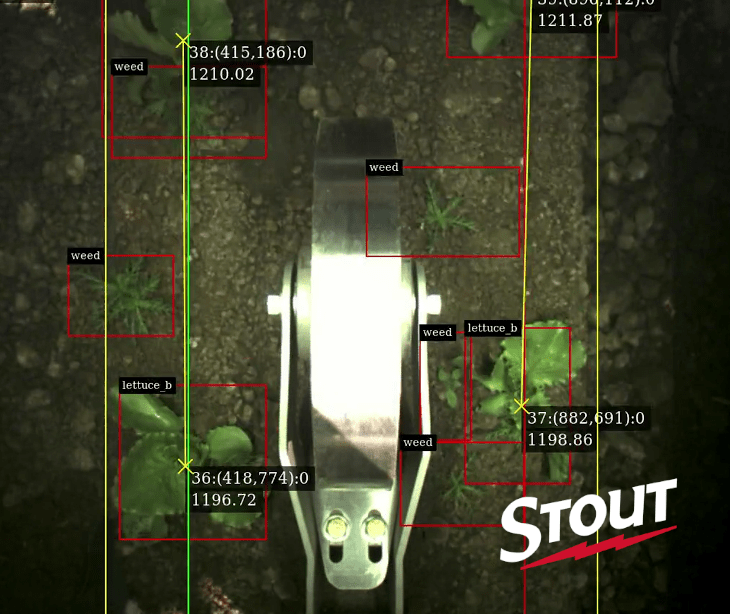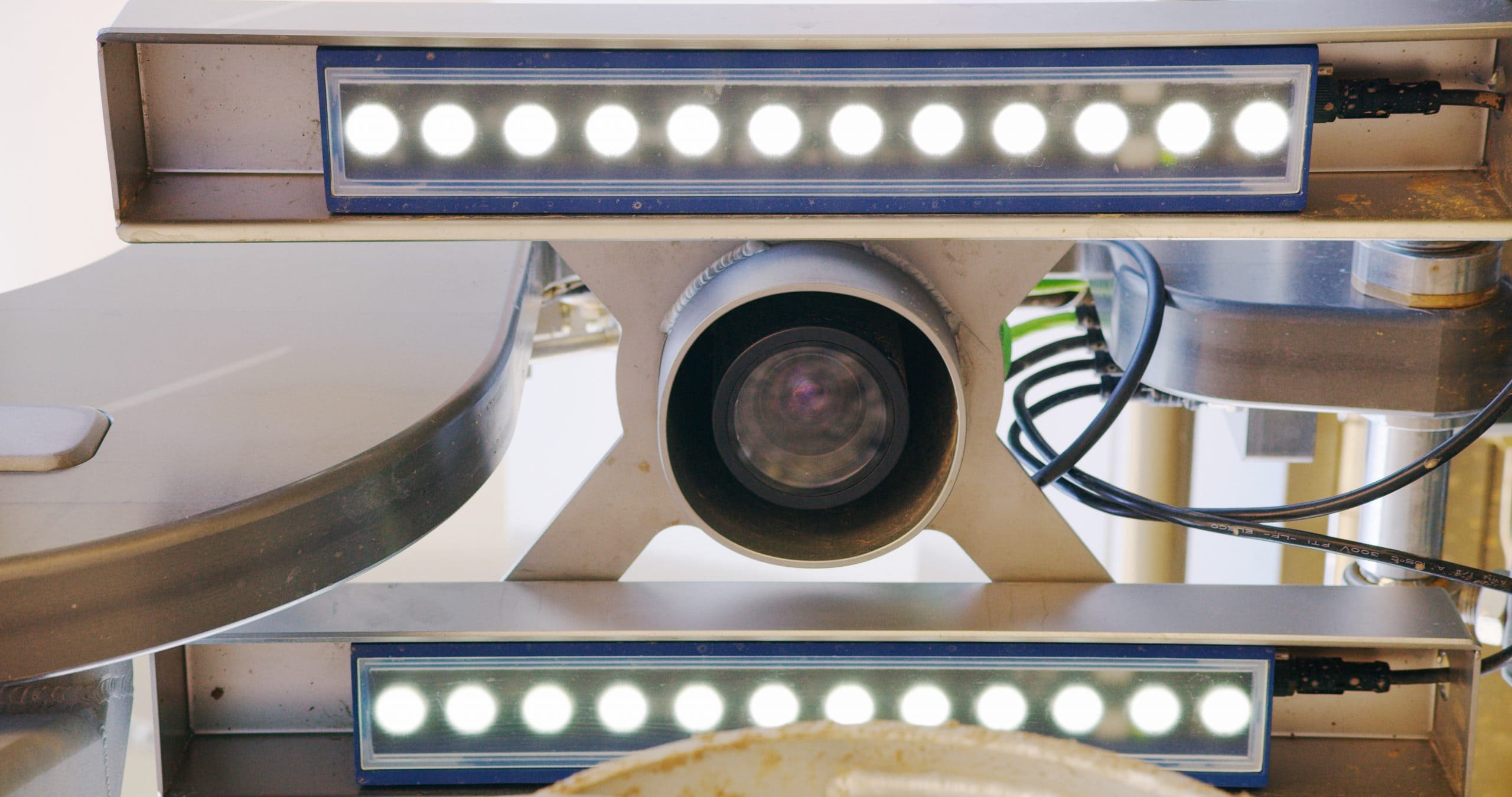 Stout True Vision™ – Mechanical Design
Robust stainless-steel housing
Sealed, long life LED strobe lights
Fixed-focus rugged industrial camera and lens
Rugged, waterproof, and shockproof industrial cables and wire harness
Epoxy-potted interface electronics
Future of Stout True Vision™
This revolutionary vision system is at the heart of what we do and will provide future capabilities that industries have been requesting for years.  Contact us for more details.
Proprietary vision software and firmware developed in-house at Stout
Camera images go through a convolutional neural network (CNN) which detects the location, type of plants, and weeds in an image
Post-processing algorithms convert the CNN output to timing information for the machine's tools
Controller activates tools as plants pass by the correct location