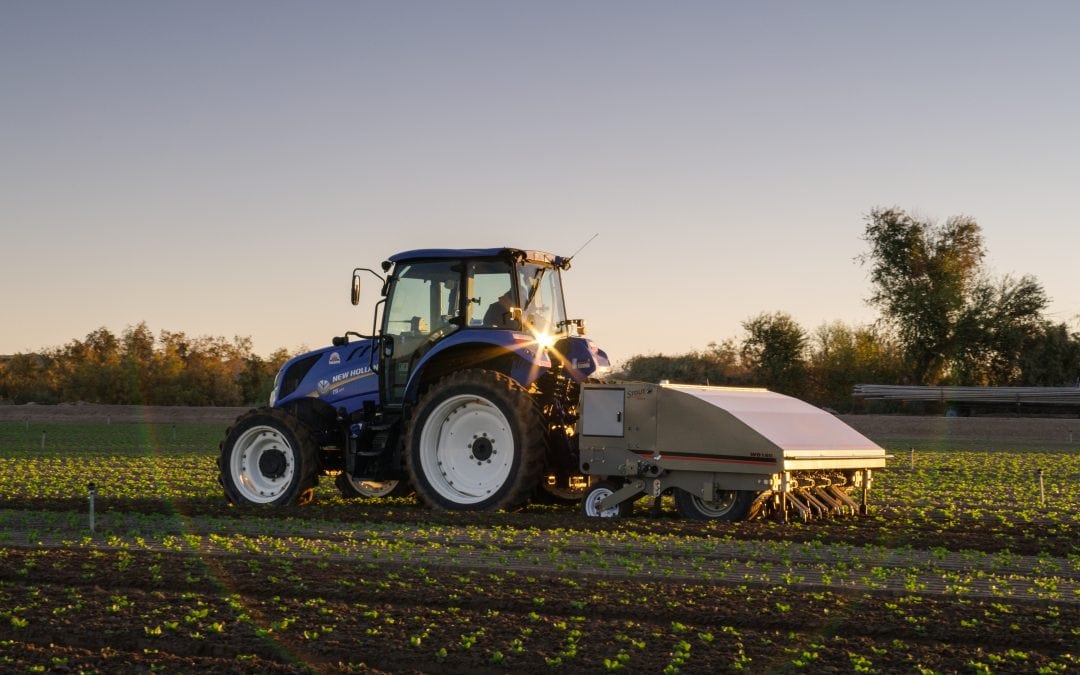 Not too long ago, the idea of a machine cultivator that could tell the difference between the weeds and the crop would have seemed impossible. However, now it's not only possible — it's available. An innovative new automated machine developed by Stout Industrial Technology, the Smart Cultivator, can now eliminate weeds and cultivate ground in a single pass – with just one tractor and driver. With the critical labor shortages in the agriculture industry, it comes not a moment too soon.
The Smart Cultivator uses a cutting-edge artificial intelligence vision system, called Stout True Vision, to differentiate between the crop and weeds. A significant benefit Stout True Vision has over traditional machine vision is it automatically adjusts for lighting conditions, soil color, and plant sizes. To train it to recognize a crop — romaine lettuce, broccoli or iceberg, for example, thousands of images were labeled and uploaded so the machine could "learn" dozens of characteristics such as the color, leaf edges and shape and crown structure. Armed with that knowledge in the field, Smart Cultivator looks specifically for the commodity being grown and knows anything else should not be there.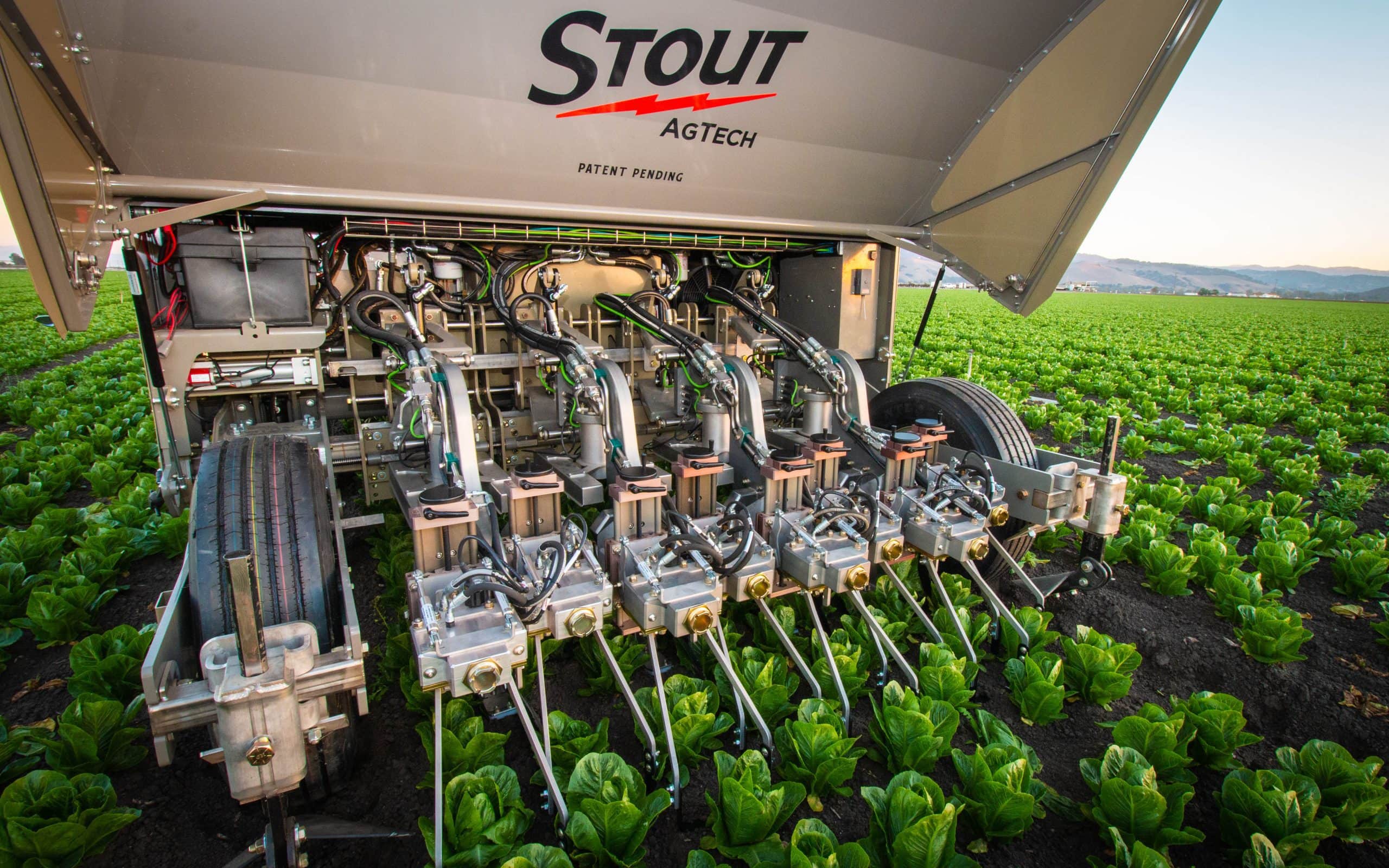 The blades open and close around the plants and remove any weeds sur-rounding them as it moves down the rows. The cultivating and weeding blades, along with the row width and height, are all easily adjustable. The Smart Cultivator processes fields at one to two acres per hour.
"With the ability to reduce both labor needs and chemical inputs at the same time, early adopters of the Smart Cultivator have found that there is an immediate financial benefit," says Steven Snyder, Chief Technologist at Stout Industrial Technology. "It's a great fit for both organic and conventional growers."
A Machine That Keeps Learning
Currently, Smart Cultivator has the ability to work in fields of leafy greens such as romaine, iceberg and red-leaf lettuce, and brassicas. New crops are continually being added, Snyder says. Tomatoes and melons are coming soon.
"If a grower contacts us about a specific crop, we have a system in place that allows us to very quickly get the images we need to train our system to work on a new commodity," he says.
Rugged Construction Designed for Field Conditions
The Smart Cultivator has cutting-edge technology, but it is designed with the user in mind. It has a user-friendly, touch-screen interface, precision seed line tracking for tight machine-to-plant spacing, automatic blade depth control and more. The Smart Cultivator requires only a 1,000 RPM PTO and three-point hitch, with no electrical or hydraulic connection to the tractor needed.
It is also designed with field conditions in mind, Snyder says. The Smart Cultivator works on any soil type and has automatic bed pressure and height control systems, which adapt to different soils – even rocky ones.
"We wanted something that would be easy to use and extremely durable, because we know it's really hard for businesses to integrate new technologies into their operations," Snyder says. "It's made of heavy steel, with shock absorbers, and all the electronics and wiring are completely sealed and waterproof. You can pressure wash it; it doesn't need special handling. Growers who are already using it say it's reliable, it works, and it's easy to use," Snyder says.