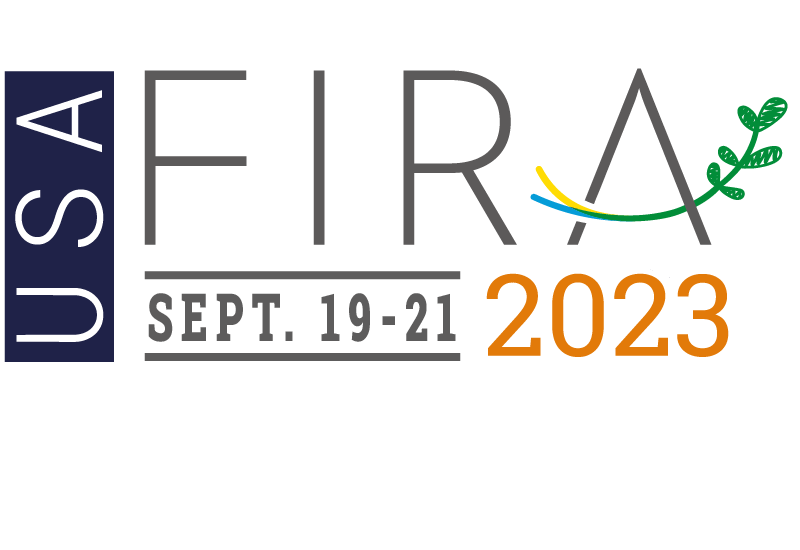 SALINAS, CA. (September 5th, 2023) – Stout Industrial Technology, a leading pioneer in agricultural technology, is excited to announce its participation at this year's prestigious International Forum for Agricultural Robotics (FIRA USA). The event will take place from September 19-21, 2023, at the Salinas Sports Complex in Salinas, CA, and will bring together industry leaders, experts, and enthusiasts in the field of agricultural robotics.
As a company that is revolutionizing the agricultural industry through cutting-edge AI technology and automation solutions, Stout Industrial Technology is thrilled to showcase its latest advancements and to foster connections with prospective customers and industry professionals at FIRA USA. The event provides an excellent platform for the company to demonstrate how its innovative technology is shaping the future of agriculture.
Attendees will have a variety of opportunities to engage with the Stout team and see the Smart Cultivator, an automated AI-powered weeder and cultivator, in action. The Stout team will partake in an Inno'Pitch session on September 20th, at 4:00 p.m.  During this session, attendees can expect a 15-minute presentation followed by a dedicated and interactive Q&A session with the Stout team.
There will be two demonstrations where the Stout Smart Cultivator will operate in a romaine field for attendees to watch the machine in action.  The demonstrations are scheduled for September 20th, at 10:15 a.m. and again on September 21st, at 2:00 p.m. Throughout the demonstration, attendees will have the opportunity to interact with Stout's state-of-the-art Smart Cultivator.  The Stout Industrial Technology team will be on-site, providing valuable insights and explanations about the machine's capabilities, highlighting the company's commitment to improving efficiency, productivity, and sustainability in critical labor heavy farming practices such as weeding and cultivating.
"We are thrilled to be a part of this year's FIRA USA and to showcase our Smart Cultivator machine that leverages our proprietary True Vision™ AI technology," said Ryan Mazzuca, Director of Business Development at Stout Industrial Technology. "This event presents a unique opportunity for us and innovative growers alike to connect with industry leaders, exchange insights, and explore partnerships that will drive the future of agriculture."
FIRA USA is widely recognized as a premier event for autonomous and robotic farming solutions, with a comprehensive program featuring expert speakers, panel discussions, and networking opportunities. Attendees stand to will gain valuable insights into the latest trends, challenges, and opportunities in the field, as well as witness live demonstrations of cutting-edge technologies.
Stout Industrial Technology invites all attendees to visit their booth #53 to learn more about the transformative technology of their Smart Cultivator and discover how it can minimize labor costs and increase farming efficiencies.